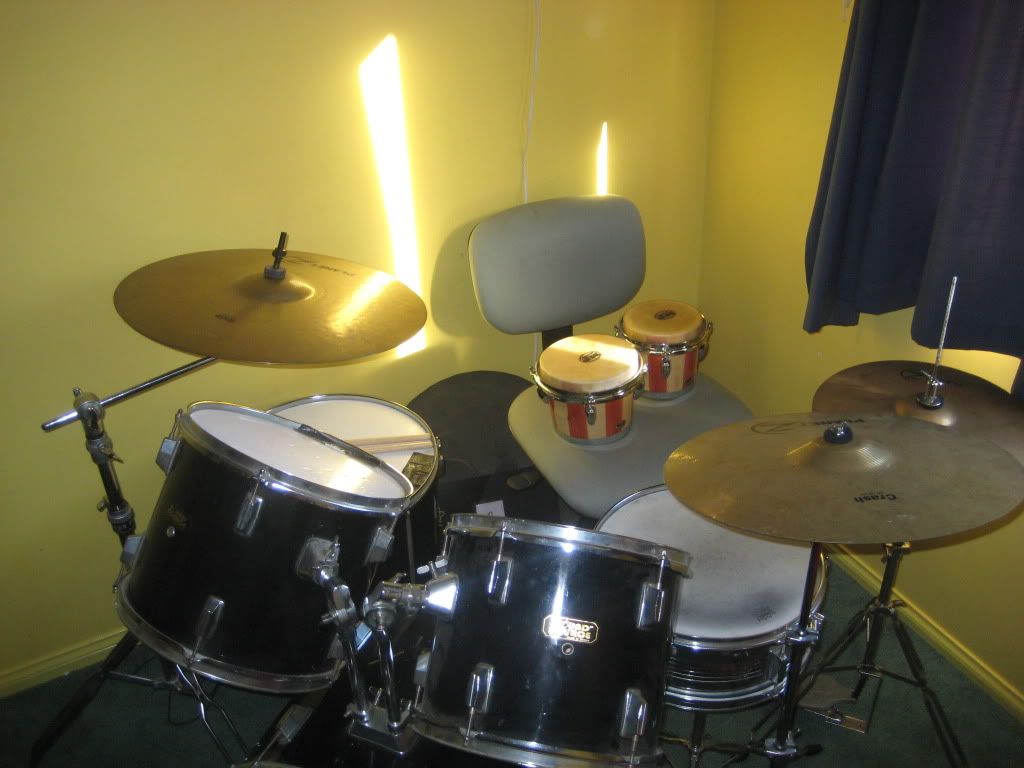 Mr Busy has been taking drum lessons for the better part of this year. I have long resisted this development in our son. Every time he enthusiastically watched the drummer in my church music team I would point him to the guitarist instead. Guitars are so much more mellow and ... well ... quieter. I value peace and quiet. Goodness only knows why I thought I'd get any of that when we had three children!
In any case, the drum teacher is a young man who grew up in our church and this year began teaching drums privately at our school. Mr Busy adores his drum teacher, and is oh so keen to learn more than just how to play the bongo's!
Just a few weeks back, the drummer in my music team at church emailed us and offered us the use of his old drum kit. We decided it would be foolish to decline and gratefully responded with our desire to take up the generous offer. Yesterday was the day that Dh & Mr Busy headed off to pick up the drum kit.
Oh the excitement and joy on that little 9yo face! Oh the noise that comes from that corner of the house now!!!! However, there are two doors we can close between him and the family room so he can bash away without driving us too nutty. There is barely room for Mr Busy to move in his room now...but I'm sure he'll find a way to play with his lego, sleep
and
keep those drums!
I have to say, he's not half bad! Rather smooth, even. One day when he's a little more proficient I may even cave in and move the drums to the formal dining room where my piano is. I think I could handle having a companion to play with. I think that'll be a while off.
I value peace and quiet.