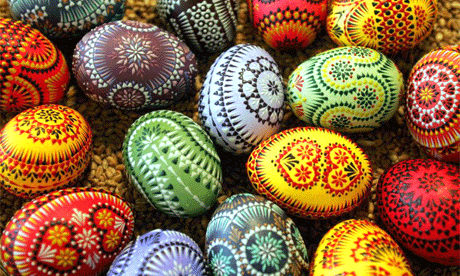 I'm slowly but surely working my way through my to-do list this week.
Some homework

done



Preparation for Women's Retreat

done



Book review, baking done and more baking today

More homework more to do

I seem to be spending far too much of my time in front of the computer, as all but the baking requires the use of such technology.
I'm now beginning to prepare for Easter. I've done my menu plan ~ found some very cute graphics in ClipArt. It looks very reminiscent of Spring rather than Autumn...but I like the cheery bright colours and happy faces. I wish I could cut and paste it to blogger, but somehow I can't seem to figure it out! If you search under the tag 'floral', you'll eventually find a row of flowers that look like they've been drawn by a young child. That would be the one!
As I consider what we'll get up to over a long weekend, that is full of significance to us, I ponder about food. Food is such an inherent part of all kinds of celebrations in, I would suggest, all cultures around the world. In the past, we've spent Easter at a friend's parents home. Then we've had some years where we've done our own thing and have wandered about in somewhat of a traditions desert. I'm just beginning to decide what it is I want to pass on to my family.
Foods help make Easter special to us, and turn our hearts towards great love and sacrifice that God gave us in Jesus' death and resurrection. Hot cross buns remind me of the cross of Jesus, which Jesus was crucified upon, on Good Friday. I plan to make hot cross buns on Friday with the kids. Roast lamb reminds me of how the Jews celebrated Passover, which happened right at the time of the Easter story. The lamb reminds me that Jesus was the perfect sacrificial lamb and that I no longer need to continue with the Levitical practice of sin offerings.
Then of course, there are those yummy chocolate eggs ~ not bunnies or chickens. Eggs. Eggs that symbolise the new life that Jesus gives me. Hollow eggs that remind me of Jesus' resurrection ~ that He is risen and alive.
What Easter traditions have you passed on in your family?