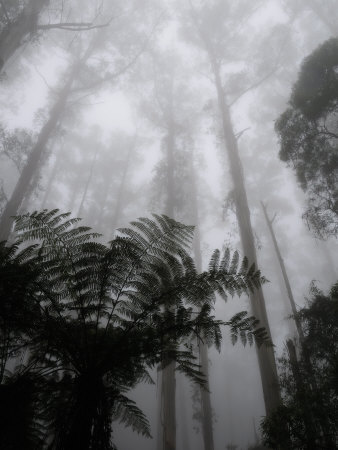 I was feeling like a little bit of comfort food on Sunday night. Seven straight weeks of fog, dull, dreary, wet, cold weather will do that to a girl! I don't have something specific that I consider to be must-have winter comfort food ~ sad but true. I ended up deciding that the 1/2 kilo of mince in the fridge was the best inspriation and found myself wondering what hamburger casserole was all about. After a little googling I decided that was fairly uninspiring and that I wanted some way to use up the leftover mozarella cheese I had in the fridge. I googled my way around cheeseburger casseroles and found that was a little more interesting. I had just one problem ~ I don't use tinned cream-of soups. I've tried. I just can't come at it. So....my version of a Cheeseburger Casserole was high on comfort, low on colour & vegetables but contained no additive nasties. A reasonable compromise on a Sunday night.
500g minced beef
1 onion, peeled & diced
mushrooms, roughly chopped
60g butter
2 tablespoons plain flour
2-3 cups milk
2 teaspoons chicken stock powder
cooked pasta ~ about 3 cups raw pasta
grated cheese ~ enough to cover the top of the casserole
Cook pasta according to the package directions.
Preheat oven to 200C/400F (180C/350F fan forced)
Heat a little olive oil in a large pan and saute the onion until transparent. Add the mushrooms and continue cooking until softed.
Add the mince and cook until browned, breaking up the mince with a wooden spoon.
Add the butter and when melted, add the flour. Stir the flour and butter together and through the mince mixture for about two minutes. Pour in the milk and stir constantly until thickened.
Add the chicken stock powder and stir until well combined.
Combine the pasta with the meat mixture and pour into a greased casserole dish.
Top the casserole with grated cheese and bake for about 20 minutes or until the cheese is golden and melted.
Dh smothered his with sweet chilli sauce. The kids were horrified, thinking such behaviour was sacriligious in the world of kid-friendly food. They've requested this again, so I thought I'd better record it for the future! If you wanted to redeem this meal's nutritional value you could add a fairly simple green salad and feel you'd done the right thing by your family.
Sorry I don't have a photo to show you ~ it was all gone before I even thought I might post about it. The photo above gives you an idea of what our weather has been like around here ever since we got home from ou little summer respite.