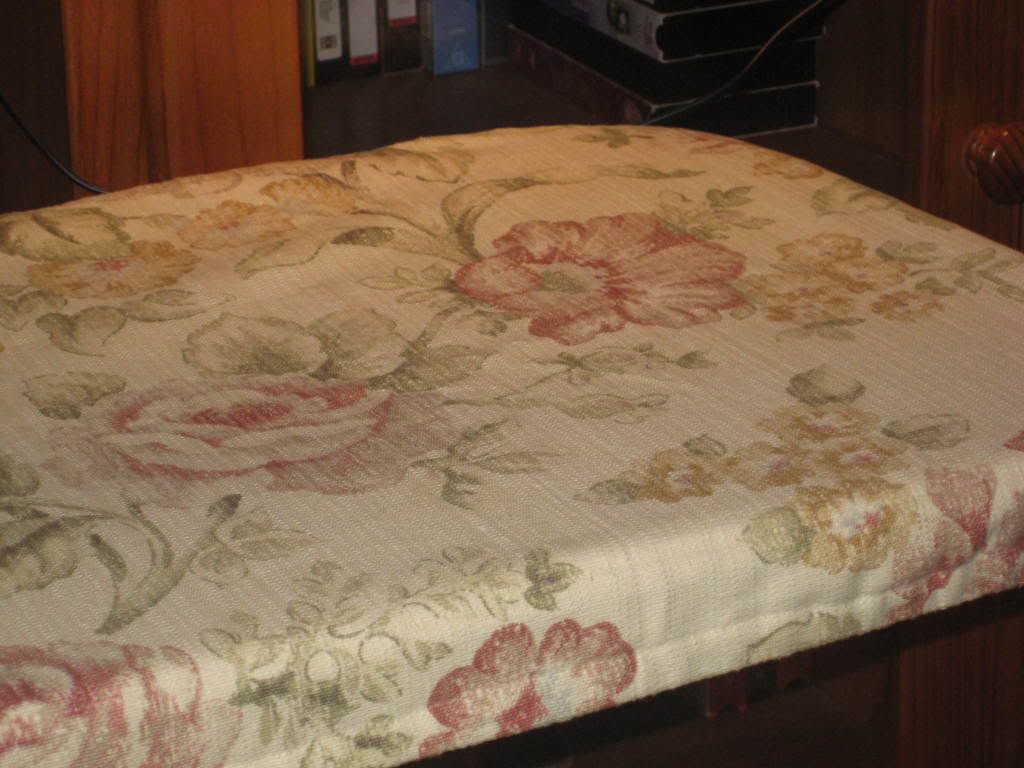 Today has been quite the productive day Beyond My Picket Fence. Above is my brand new ironing board cover. The old one had really gotten beyond a joke with it's stains, rips and useless elastic. So I got to and put this piece of
fabric that I've had stashed away
for just this precise project to its intended purpose. Was it really May last year that I found it? Goodness time flies.
In the kitchen while the rain poured, I've iced a slice with melted chocolate and made a batch of chocolate biscuits. With Miss Mischief's chocolate coconut balls already in the fridge from yesterday, I do believe the family's sweet tooth is well and truly taken care of....for now.
No rainy Sunday is complete without a spot of reading ... 'A Cousin's Promise' is almost finished so I will be working on the review for
Rel
as soon as I'm done. She handed me another two books this morning, one from a new author, so I've more treasures to explore very soon!