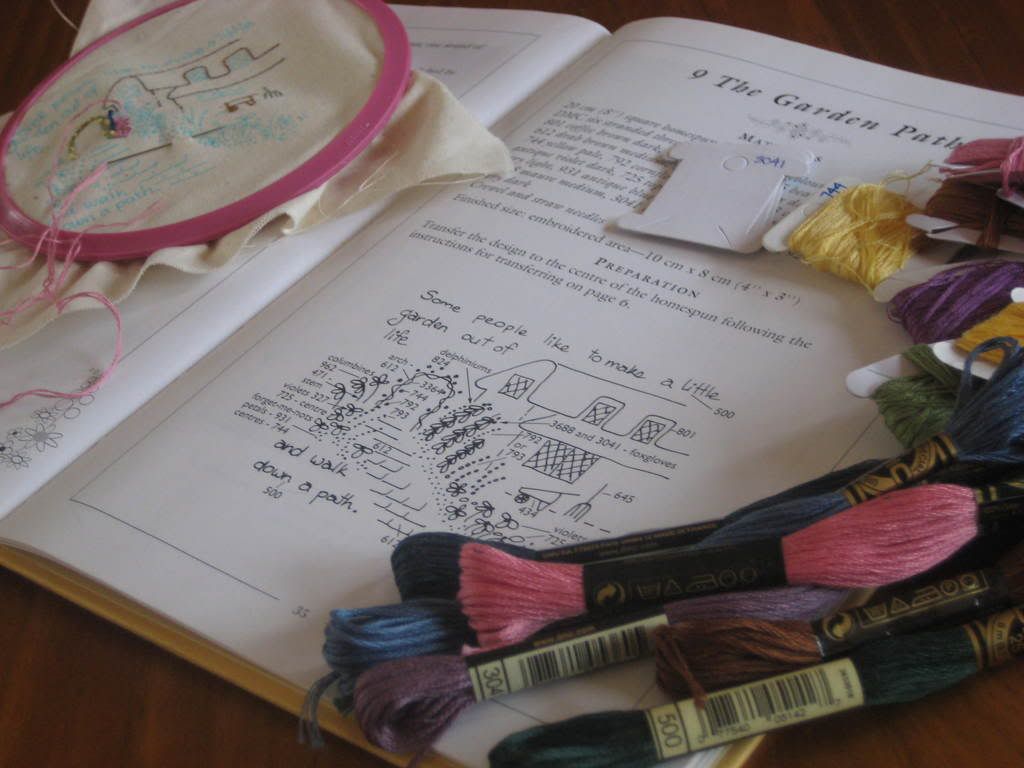 Last night was to have been our putting-it-together night for my Block of the Month quilt class. I cannot tell you how incredibly disappointed I was when I got an email to say the class had been cancelled due to ... you guess it ... the weather (insert eye-rolling 'smilie' here). I've worked so hard to get all my blocks completed and all the little bits of hand stitching on the needle turn piece done. I went up to the Quilt Shop on Saturday to use a square ruler to cut out the background squares. Not to mention, my reward for having put up with terribly irritable children all day Tuesday. I was all set to go. ~deep sigh~
Whatever is a girl to do, I wondered? Why, start another project of course. My trusty little book of cottage garden embroideries has been patiently waiting, laid aside for quite some time now. Last night I got it out and traced myself a new design.
I really need a new floss box. Mine is overcrowded and simply cannot fit another thing in. I think a trip to Spotlight might be in order this evening! Oh how I love to wander about in there. Perhaps I should take along a dressmaking pattern....just in case something marvellous has been marked down..........