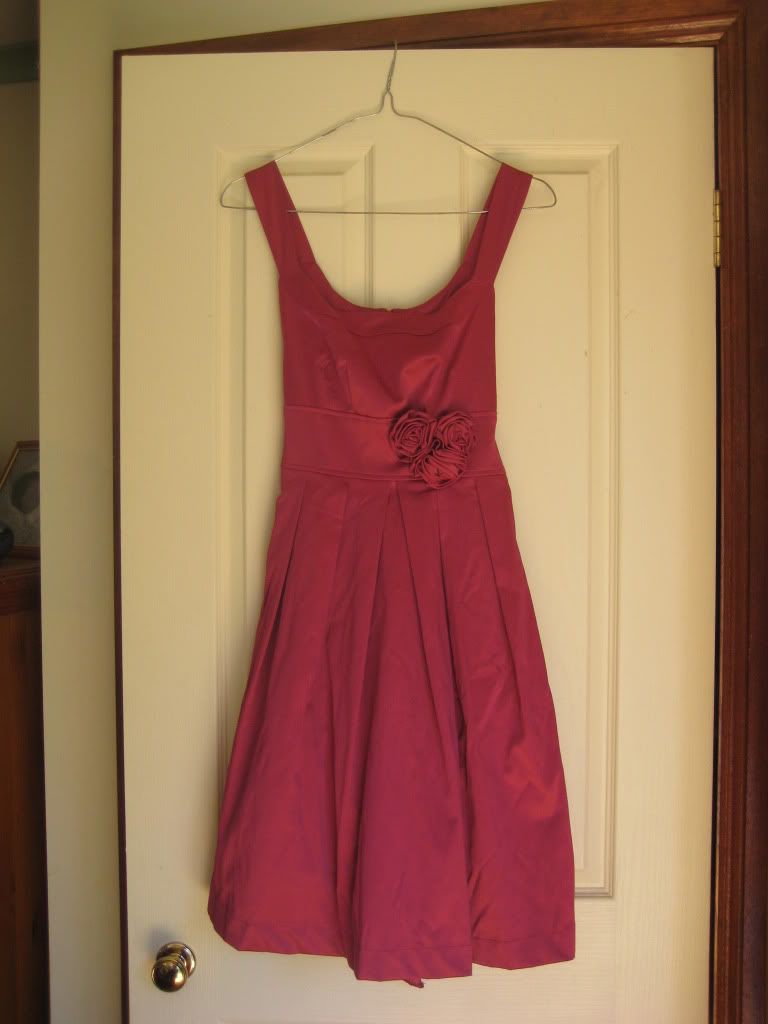 Miss Mischief and I spent a few hours down the hill at one of the big shopping centres searching out the possibilities for her graduation dress. Graduation will happen on the 1st of December, so time was running out fast!

This was her choice. It needs a little altering...but only just a little. The straps need shortening and the bodice needs to come in a tiny bit down the side seams. Easy done.

We then went to Diva and chose some jewellery. She ended up with a silver chain with about 10 pearls with silver sparkly spacers and some dangle-down earrings (her term!).

I walked away with this cute bracelet that tinkles. The fact that it was pink was a huge bonus.

Miss Mischief just needs some suitable shoes. I need something to wear....I don't mind alternating, but I don't want to wear the same dress as I wore to last year's Year 6 graduation. Something about photos and handing out Toastmaster's Certificates....you just shouldn't wear the same thing!!!! At least,
I
don't think
I
should. Something pink to go with that tinkley bracelet might be nice.....