I went for a teensy bit of Op Shopping therapy at lunch time today. The Op Shops in Our Town are not well known for being the hiders of gems...but today I found a few. I start teaching rounds on Monday and after going through my wardrobe this morning to throw things out, I decided I needed to add a few things IN. Those who know me know how much I hate shopping. Indeed my shopping enjoyment at the moment is limited to trips to Costco. Sad, but true. So to drag myself out of the house with the intention of clothes shopping....well that's a torture best endured alone!
I was successful today, without too much pain. There were three skirts that fit, are comfortable and I think will be fine for any floor time that happens in a Prep classroom....so perfect for any school situation, really!
Here is the first one, with thanks to Penny for being my model. A black skirt with a netting kind of overlay that has a kerchief style hemline. I have a couple of skirts with this hemline and I love them.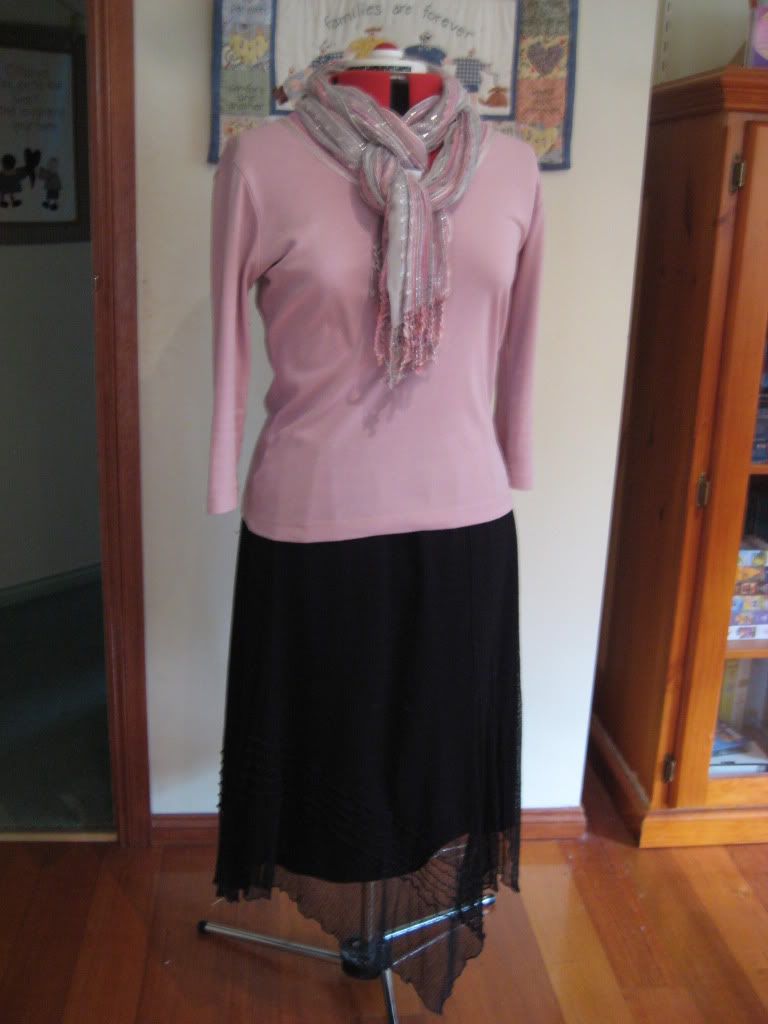 This skirt is similar, with less flair in the skirt and with a heavier overlay. I think both will work well with heavy tights or leggings underneath for warmth, and boots.
This skirt was a very special find, for just $8! Flaired, layered, sequined and not the black that comes out through winter in Melbourne. I was after something with colour...I got sparkle too.
And for boots, Williams has a sale on right now. I'm going to be checking out
these boots
, as I think they'll suit a slightly wide calf. They're also flat and fairly classic in style. They're not leather, but at this point I'll take whatever works.
I'm so glad that I was able to find these skirts so quickly and so painlessly. My wardrobe is looking old and tired so a little new life is a little bit exciting. Whilst I'm looking at boots, I might just have a look at one or two tops as well. I enjoy a bit of colour in winter. The Melbourne winter uniform of black is a little gloomy after a few months of dull grey skies.