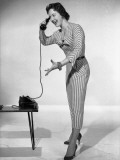 I received lots of exciting bits and pieces tonight when I got home. My "Diary of a Womat" and "Diary of a Baby Wombat" books by Jackie French arrived. As did some of my textbooks. I also received my exam results and have passed well. So I know I've passed that subject. When Miss Sunshine came home yesterday upset about one her own exam results I began to wonder if I might've been off-track too. But no. All is well.
As well as all that good news I've had another great day. I spent some time with a Yr3 boy to try and get him up to speed on a project assignment that he'd missed some time on at school. He's a lovely kid...not quick to get started on his work, but quite willing to get into it with a little bit of encouragement. Perhaps he's one of those kinds of people that are overwhelmed by the "blank page". In any case, I enjoyed working with him. I also got to 'umpire' a half-court game of basketball for the Yr 3/4's. They were great at sharing around who would take a ball-up or a throw-in. The winners didn't gloat and the losers didn't sook. They're beautiful.
Tomorrow I teach my first lesson. The Yr 3's and Mathletics. I think it's very amusing that a small group constitutes a whole year level at this school. On Thursday I think the plan is for me to teach a lesson for the whole class. So I'm off to write a lesson plan.