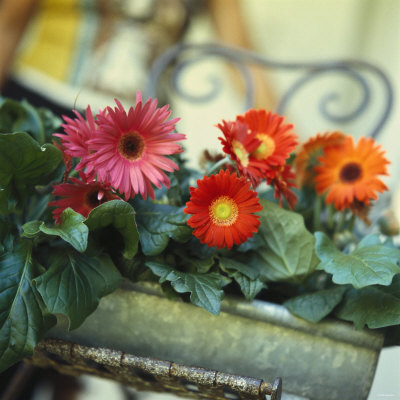 I woke up this morning and guess what greeted me? Sunshine....brilliant, bright, cloudless sunshine. The sky is blue. I'd forgotten what lay behind those dull grey clouds!
It's the second day of spring here, but today is the first day of sunshine. I don't suppose it's permanent but I am certainly going to enjoy it, revel in it and soak myself in it.
I've decided I love gerberas. They look like little pieces of sunshine, don't they.