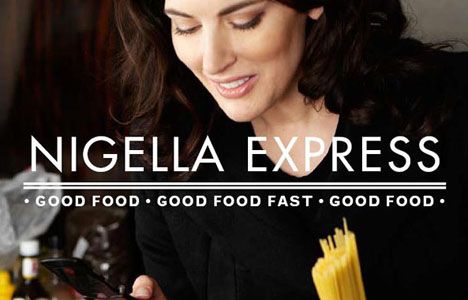 We spent a leisurely afternoon enjoying a belated Father's Day lunch with my parents. Of course, Nigella had to be involved in inspiring the meal. Jamie Oliver made his contribution as well, now that I think about it.
Our Menu:
Slow Roasted Lamb Roast
Roasted Potatoes
Honey Carrots
Steamed Cauliflower & Broccoli
Tomato Salad
Apricot Crumble with Cream
Our slow roasted lamb was inspired by Nigella's Lamb Shanks with Beans (p117 in Nigella Express). I balked at the $4/shank and picked up a leg roast piece instead. I marinated the meat overnight, as directed, and then roasted it for 3 hours at 155C (135C fan forced) and then turned the oven up to 180C/160C(FF) and uncovered the meat to let it crisp up a bit while the potatoes baked in a separate pan. It ended up being the perfect meal for an after-church lunch. Jamie's tomato salad was delicious, minus the chorizo. You'll find the recipe for that
here
.
I think I've figured out what it is I love so much about Nigella's recipes, as well as Jamie's. They are no-fuss, fairly simple recipes for the most part that ooze goodness and vitality and are a delight to the tastebuds as well. They use fresh, good quality ingredients. Where shortcuts are taken, they are in the form of canned or frozen products to replace their fresh counterpart. Where shortcuts are absent, good planning takes over.
I'm looking forward to 'Nigella Kitchen'. My
favourite online bookseller
will have it available in about a month. And then there's a TV series...