Yesterday I had a friend and her two sons come for much of the day. I made Jamie Oliver's
Tomato and Chorizo
salad for the grown up's lunch while the kids had macaroni & cheese with a salad. Rather than the required goats cheese, I chose baby bocconcini. Tender, sweet, perfect. That salad is going to become a favourite, I just know it. I have leftovers for my lunch today :)
Delicious food and wonderful company always rate highly on my list of things to enjoy over school holidays.
* * * * * * * *
Surely reading in bed first thing in the morning is one of the most luxurious things a person can do. The idea that there is time enough to spend there, without thought for the time is one of my little holiday joys. Of course, being the early riser I am, 8am is as far as I tend to get. Still, it is nice to still be home at 8am instead of running out the door for the day.
* * * * * * * *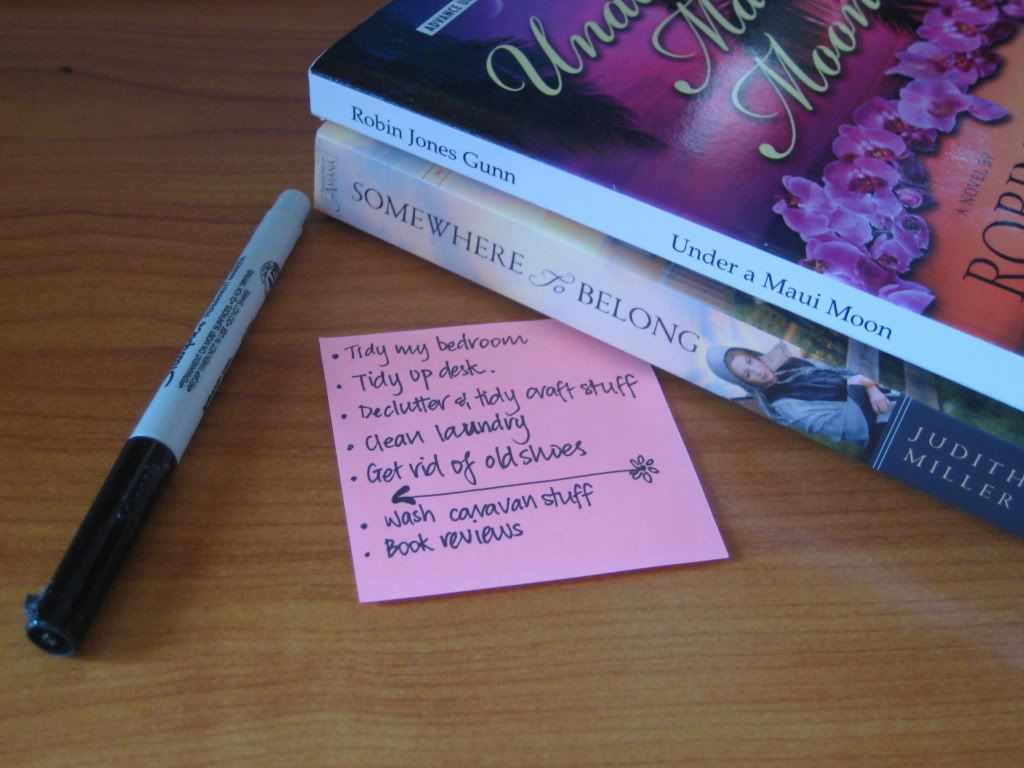 Inspired by
Shiny Red Houses
and photos like the one in
this post
by Debbie at Artful Aspirations, I am determined to douse some fires around my house. I'm certain my desk could look more inviting and my craft pile needs to be organised and better contained. And let's not even mention the laundry just yet. I mean, how do things get clean in a room that gets so grubby? On the top of the list though, is my bedroom.
I don't relish the idea of housework, not when a pile of books beckons me. But there is something rather nurturing and embracing about a home that is in order before you head into another busy term.
What do you enjoy doing when you have some time at home?