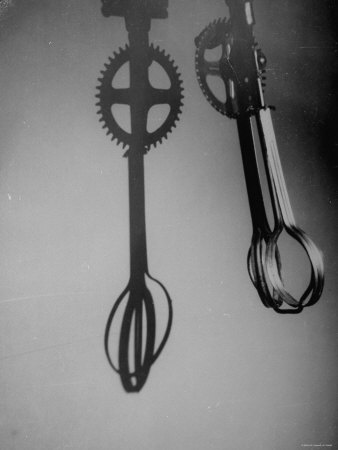 My daugthers and I went on an Op Shop tour this morning with my Mum. We stopped in at a funny little place that I knew was going to be a treasure trove, just because the outside of the establishment had a myriad of bits and pieces on shelves and trolleys before we even walked in the door.
We went into each little room and were amazed at how much stuff filled each corner and crevice. We went upstairs to the 'mens' room and down to the basement to the 'furniture' room. In one of the rooms that had lots of kitchen stuff, there was a box filled with beaters. If you had an electric beater in your house somewhere, I bet you there was a beater in that box to suit your needs. None of them were paired or labelled with the appropriate beater machine they fitted. But that box amused me more than anything else. I took a photo on my phone, but posting it will have to wait til I get a hold of a cable.
My purchases included a beautiful little bowl and a steamer saucepan.
* * * * * * * * * *
Yesterday I met Mum at my Granny's nursing home for a visit, along with my kids. Granny has come back to life after a drug change and she's very entertaining now. She was insistent that we needed to take her to Charles St to visit the glasses place and she needed new pants and shirts. It took us a bit to realise that Charles St was in Launceston (Tasmania, where she grew up) and not in the suburb of Melbourne that she had lived in when I was young. The kids and I giggled our way through the visit and left her happily attempting some knitting. I'm pretty sure her knitting will be far below Miss Mischief's beginning pieces in quality, but she'll have fun and insist that she's knitting something rather grand.