As noted in my menu plan yesterday, last night was
Char Kway Teow
night. The only place I have the recipe recorded is on the laptop ~ both online and on my hard drive. So...what is a girl to do, but sit it on the bench? Did you ever, as a child, think that you would be cooking from a computer, rather than from a book? I'm sure I didn't. Even back 25 years when KITT (from Knight Rider) was ultra futuristic and capable of doing all sorts of magnificent unimaginable things, and we had Atari's and Commmodore 64's did I think this day would come. But it has.
I still have a thing for hardcover recipes books. No computer can come close.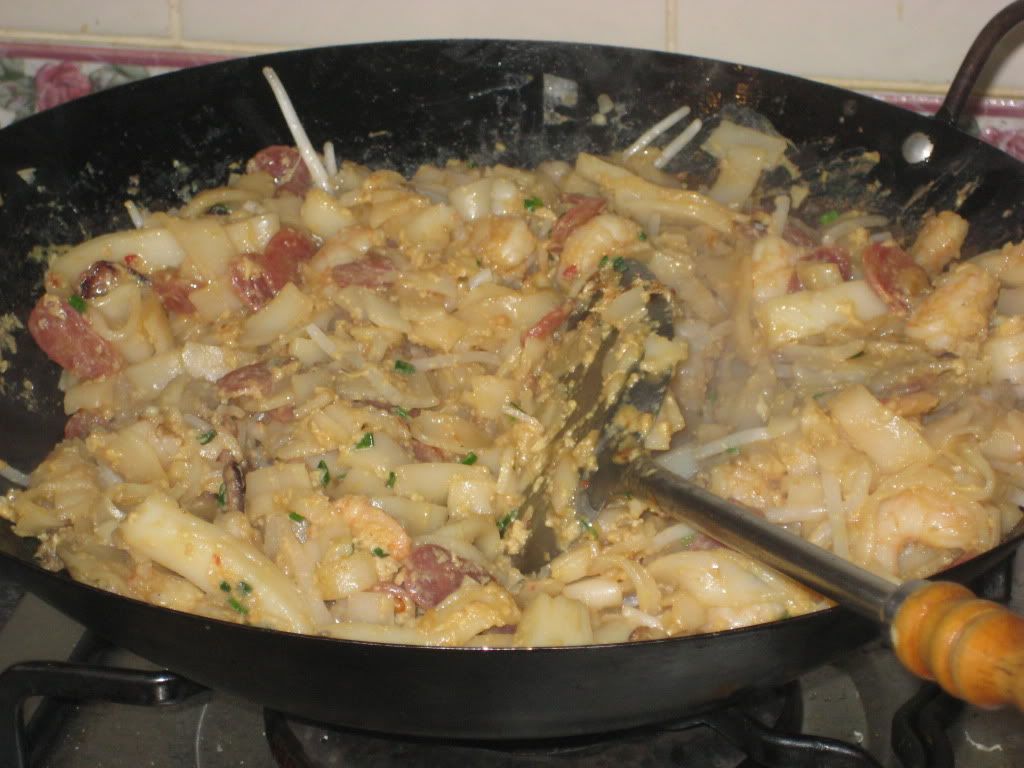 Char Kway Teow ~ the photo just doesn't do it justice!