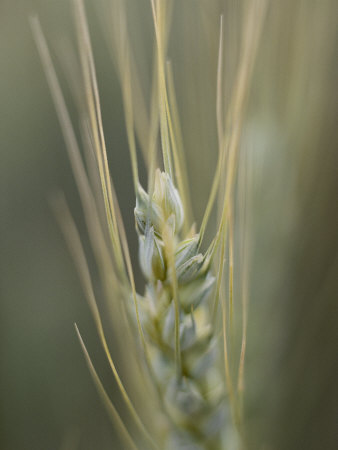 Frances
commented on Monday's post about my comments regarding my avoidance of wheat. I found myself wanting to say so many things in response, that I thought a post might be better. After all, I know how often I go in search of information about gluten free living that perhaps my experiences might help someone else.
To be clear, I do not require a fully gluten free diet. For me, it's just the wheat that is the problem. As I mentioned on Monday, it causes insomnia, indigestion and a really fuzzy brain. Each symptom on its own is reason enough to propel a person to seek a remedy. To have the three within 6-12 hours of eating wheat is no fun. Ask anyone I work with these days...my response when pressed to accept something I need to steer clear of is "No thanks. I would really rather sleep well tonight".
The biggest impact of avoiding wheat comes at dinner time. Breakfast and lunch are rather individual affairs in our household. Each gets his or her own breakfast and school lunches are standard sandwiches. I buy an organic rye bread that has only 4% wheat which is actually the gluten and that works well. So I still eat my favourite breakfast of toast and jam, and can have a sandwich if I want. I also often I have leftovers, or rice thins with flavoured tuna for lunch. That part of the day is rather easy.
Dinner can be a different story. I have come to the point where I cook our dinners to be gluten free and the rest of the family just have to eat along with me! I use gluten free flour in anything that requires flour, whether it be homemade gravy (my family won't eat any other kind), crustless quiche...you name it, I replace the flour with what suits me. If we have pasta I have two pots going ~ one for everyone else and a little one for me. Then I ladle the sauce in appropriate quantities into each pot and serve from there. I do the same thing if I'm making pancakes ~ the first batch for everyone else and the second batch is gluten free. Same recipe, different flour. For the most part, the rest of the family don't notice the difference anyway. Gluten free flour is a pretty good product these days.
I bake quite separately. Gluten free flour is $7/kg. Regular flour is 95c/kg. Obviously it is not practical or cost efficient to bake gluten free goods if you don't need to! So most of the baking that everyone else eats is done with regular flour. If I decide I'd like to nibble on something sweet I'll bake one batch of whatever takes my fancy. I usually freeze the batch of whatever-it-is so that no one else is tempted!
The only things I've not mastered are scones and pastry. I've tried everything I can think of. Scones I can do without. But the pasty I eventually also gave up on. Not even half regular & gluten free flour makes the dough easy to work with. It's too fragile and frustrating to make it do what it should. I'm told there is a product available in Coles, but I've not been there to find out yet. Coles is out of my way so I'd have to be determined if I wanted to find out.
The other time that my dietary needs can be an issue is often at family gatherings. Particularly when the hostess is providing all the food. I try and find out what the food situation will be and then just bring things to suit myself...a sausage sizzle requires bread. Dips need crackers. Birthday cake requires an alternative sweet thing to enjoy.
It's really not so bad. It's just a matter of getting your head around how you do what you want to do, and finding good alternatives to regular items. There are some really good products in Australia and our restaurants are pretty good about catering to this particular need.