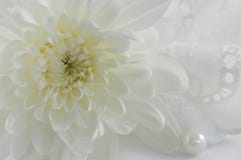 Mother's Day is perhaps one of my least favourite days of the year. Years of expectations unfulfilled, the day feeling like any other day. Of hoping for a special breakfast or flowers or afternoon tea baked by more-than-capable children and being disappointed.
This year I think we turned the corner. It's only taken 19 years.
Flowers. Dinner I didn't have to cook.
In fact, I had taken some chicken fillets out of the freezer and just put them in the microwave to defrost when Dh came out to suggest take-away from the brand new Chinese restaurant in Our Town. And rather than be all grouchy and matyrish I told Dh that I was happy for him to win this one. I whipped those fillets back into the freezer, put on some rice and waited to see what dinner would be. It was delicious and featured our favourite dishes.
Maybe next year the children will convince Dh to book a restaurant for lunch weeks ahead of time? Or maybe they'll go to the effort of baking scones or a cake for afternoon tea.
Mother's Day is still not my favourite day. But this one was a vast improvement.