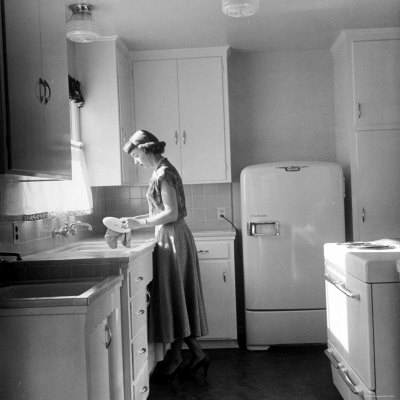 Over the last few days the lovely
Frances
has brought up the issue of food and what we ate as children. More specifically, what our mothers cook us for dinner.
Oh what memories I have of meal time as a child. I was the one who was still sitting at the dinner table half an hour after everyone else had finished dessert with my main course still unfinished and a bowl of ice-cream sitting before me, taunting me as it melted. I was not to have dessert until my first course was finished. I didn't enjoy eating what we were dished up. It was not until just a few years ago that I told my mother I had become rather proficient at getting my remaining meal into the bin and covering it up with other rubbish so that no one would know I had thrown it out. She was horrified. Firstly that I had been so deceitful. Secondly that she truly had never known. I pointed out that the was the whole idea - that she would never know and I would never be caught or punished! It was the most devious thing I ever did, I think.
I was raised in the '70's where many Anglo Aussie families dined on boiled-to-death vegetables and grilled-to-a-crisp lamb chops or sausages. Spaghetti sauce was browned mince and a tin of undiluted tomato soup served over pasta. Now I'm sure there was more variety than that, like chop suey (yuk) and casseroles (which were boring) but that's what I remember eating on a day to day basis. The highlight of my dinner life was Mum's tuna & rice casserole. Cooked rice mixed with a white sauce and a tin of tuna, baked with cheese on top. It's a meal I still make for my own family - with the addition of onion and garlic.
The interesting thing about what we ate back then is that my Dad prefers fairly plain meals even now. And although she tries very hard not to show it, my Mum is a really good cook. On the other hand, I enjoy cooking and as a family we enjoy to adventure of flavours and trying new things (for the most part). In contrast to my own childhood, my children rarely reject what is put before them. I wonder, is it my cooking, their love of food or a combination of both?
Mum likes to come to our house to visit - she says it's like visiting a restaurant without having to pay the bill at the end. I like to visit Mum's house - it's like being on a wonderful holiday from the kitchen. And every now and then she makes me sugar-coated peanuts. Oooohhhhh yeah!